Quotation
Module
Organise your quotes and keep them at hand, wherever you go!
Improve communication within the company and towards your customers
The Quotation module allows you to collect, organise and make available all information relating to the quotation process, both to other internal company functions and to your customers.
Among other functionalities, the module allows:
management of construction, modification and moulding estimates
drill down sections of the quotation (header, characteristics, materials of construction, machining, injection, additional components, …)
summary of quotation activities with final price simulation
production offer with personalised letter printing
detailed quotation report per section
quote dashboard
gantt quotations with commitment in terms of weeks of design and workmanship
Collect and consult your data always online
ITeM's Quotation Module is made available in the cloud.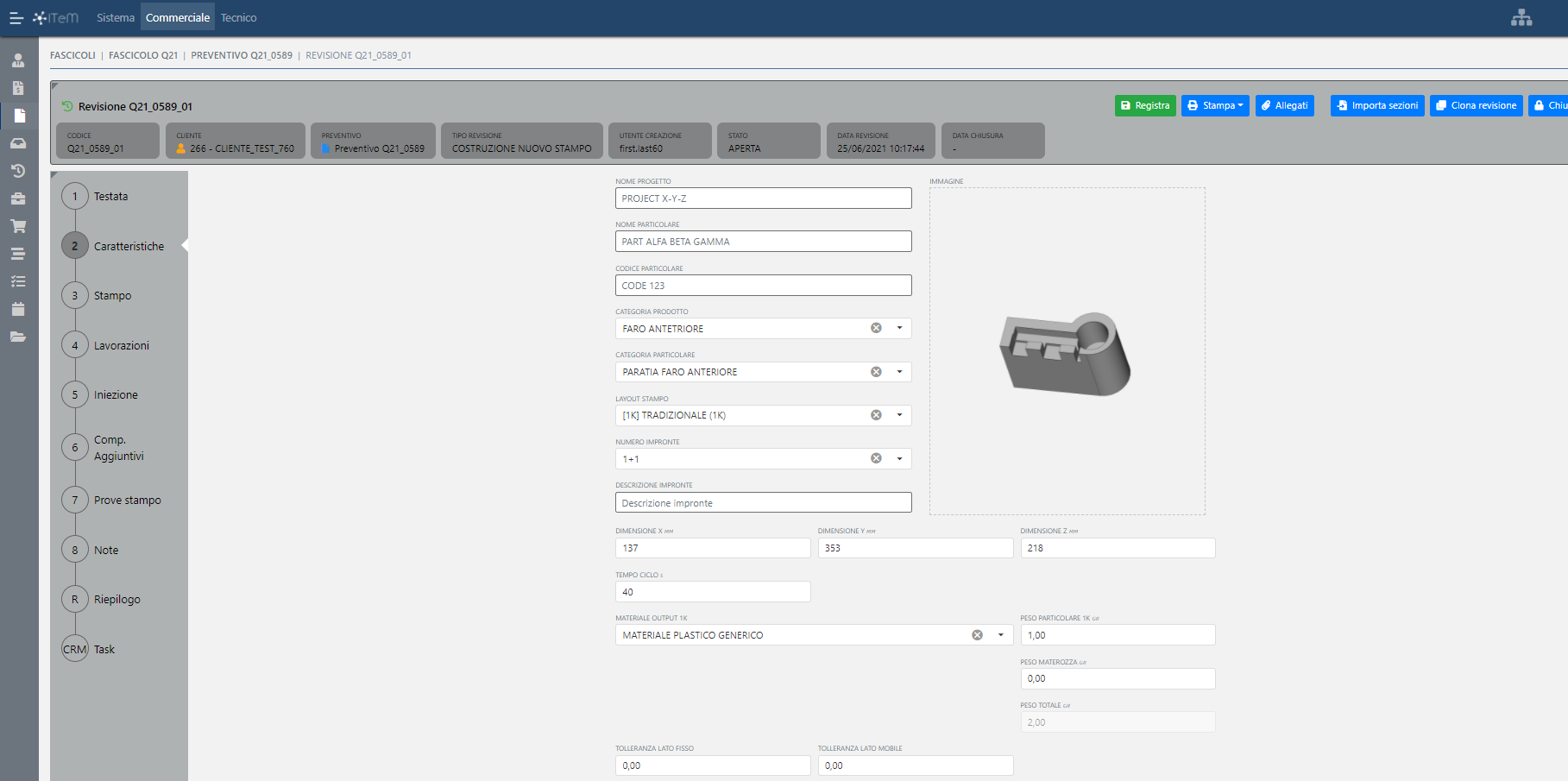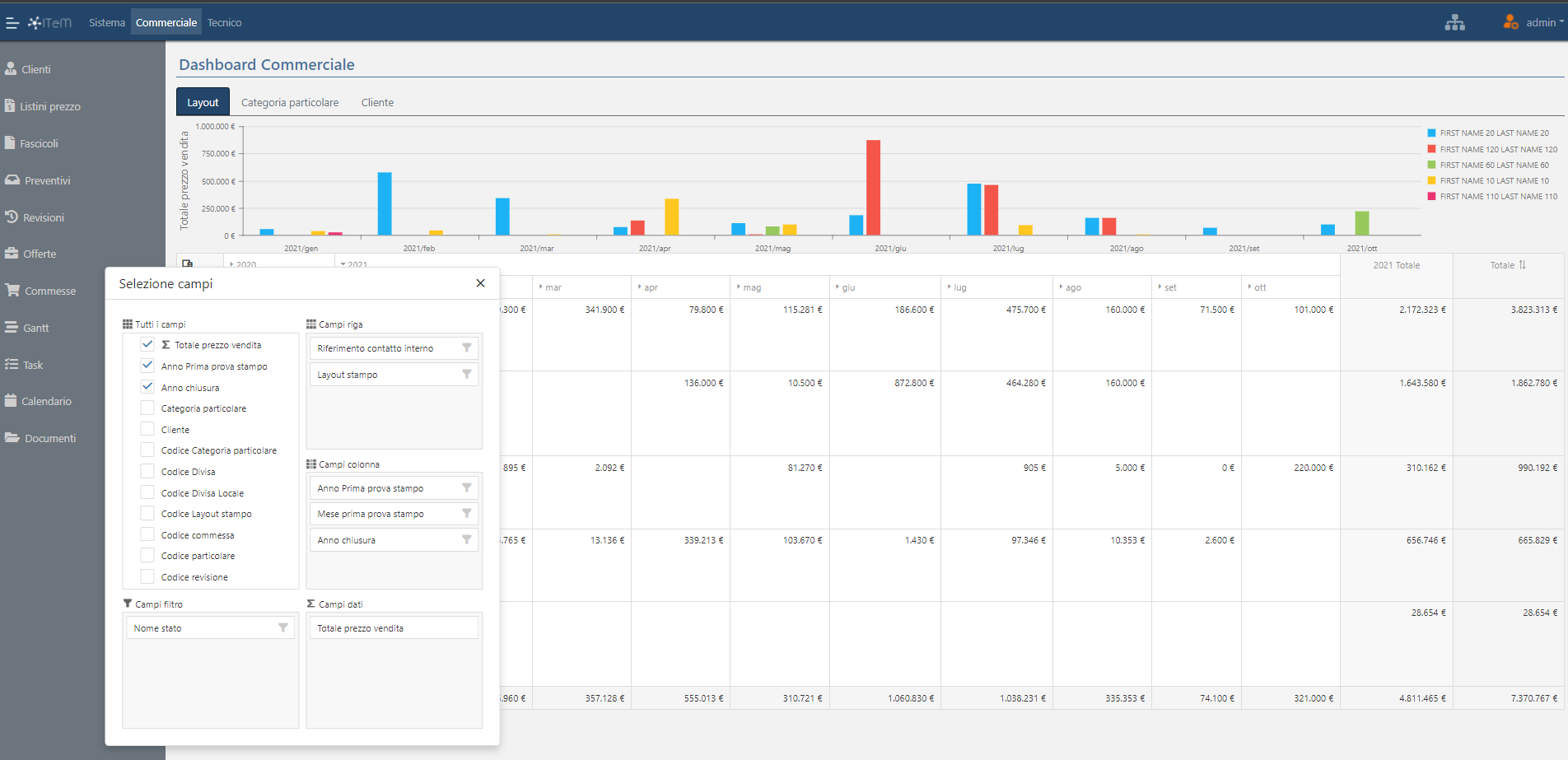 One module for many functions!
ITeM's Quotation Module is theentry point to a suite of services dedicated to the organised management of data throughout your company's supply chain.
Multilingual
ITeM's Quotation Module is designed to support the management of interfaces and data in multiple languages.
Multi currency
The module allows the management of price lists and quotations in several currencies.
Grants Management
The module natively manages users, roles and rights to individual system functions.
Sales price list management
The module allows the definition of several sales lists and the historicization of the quotations for each of them.
Management of files, quotes, reviews and related sections
The ITeM Quotation Module organises the quotation into files, quotations, reviews and related sections (differentiated according to the type of quotation).
Offer and job management
The module allows an orderly recording of the offers linked to each revision as well as the orders resulting from their acceptance.
CRM and Task Management
The module includes CRM and Task Management functionalities, represented on a user-friendly calendar structure.
Document Management
ITeM's Quotation Module includes a cloud-based document management functionality , organised according to a predefined scheme for each open quotation.
Offers' GANTT
The module includes a GANTT representation, for pending bids, of the occupation of company resources in terms of design and construction weeks.
Are you interested in a demo?